We always aim to deliver your shop in perfect condition, so if damages happen, we want to know!
If you've received an order in the last 7 days you can request a product refund quickly and easily if:
You discover that there is something wrong with the product, such as packaging damage or a quality issue.

It has not met the

Life Guarantee

displayed on our website.
Simply select the 'Request refund' link from the Orders page and follow the instructions.
Your feedback is really important to us.
Regardless of the reason you need to request a refund, we always direct your concerns to the appropriate teams to help improve our products and services.
If more than 7 days have passed and you can no longer see the 'Request refund' link, please fill in our Contact Us form. This will allow us to prioritise your query and deal with it as quickly as possible!
Our Life Guarantee
When you have a booked delivery slot, we show our guaranteed life for any perishable product. You will see this displayed just below the product image.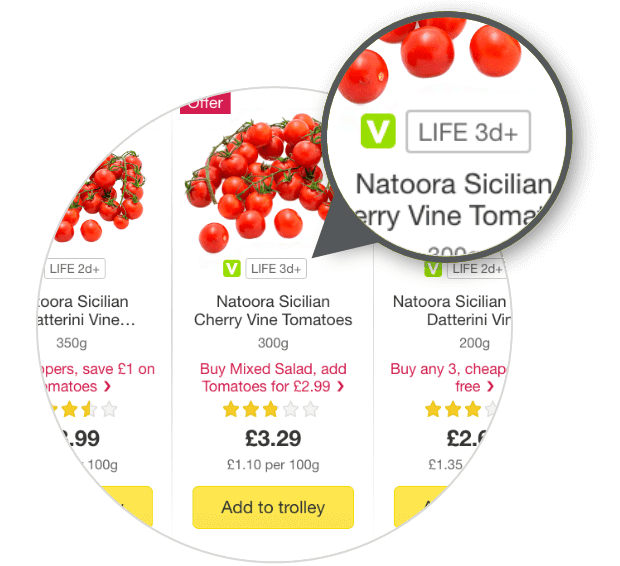 For further information, take a look at our FAQs 'What is your Life Guarantee?'
Returns for perishable items
Unless there's something wrong with the item, unfortunately, we can't offer a refund for any perishable items you change your mind about after your delivery.
Our returns policy is in accordance with statutory rights under the Consumer Contracts Regulations. This might sound formal but simply means all our products must be of satisfactory quality, fit for purpose and as described.