We understand some of our customers would rather not hear from us about certain days of the year.
To opt-out of emails related to Mother's Day, Father's Day or both, please get in contact with us here. Following the Contact Us form, choose, 'I need to update my details' and then, 'I want to opt-out of some Ocado emails'.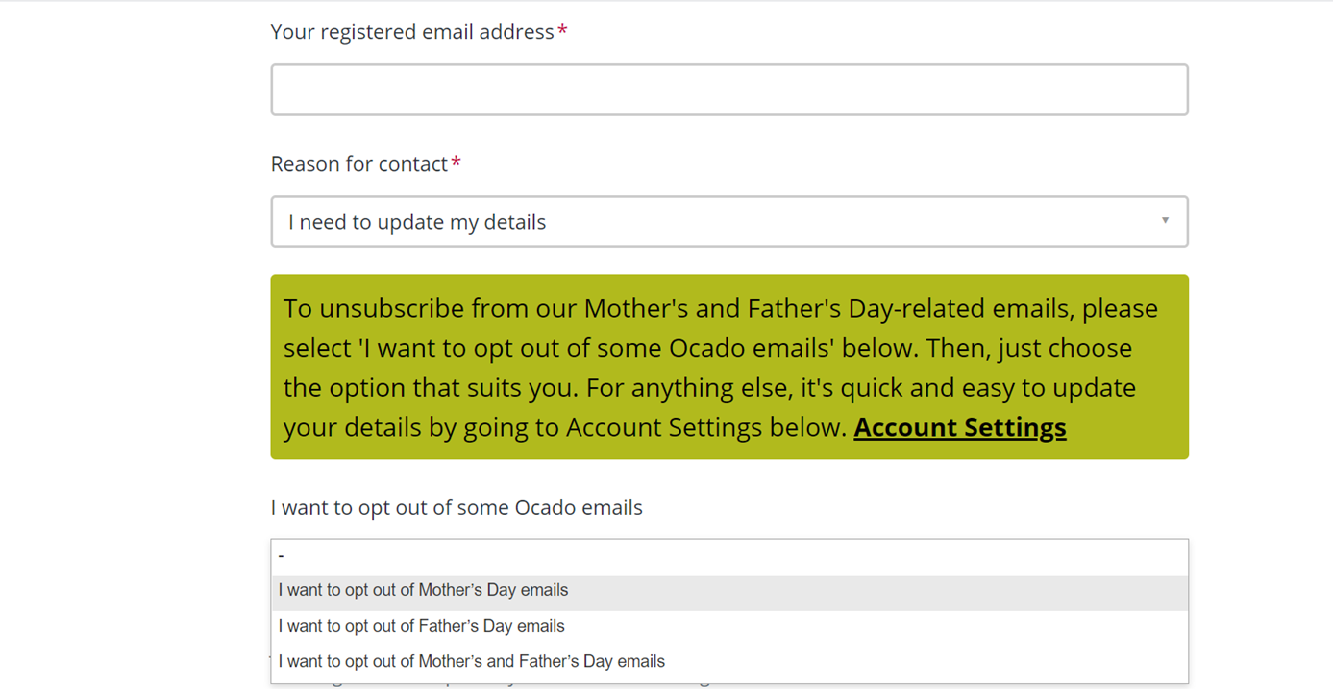 Please note: you'll still get all the other updates you're used to receiving from us.